Cosmetic Dentistry in Kleinburg
From small tweaks to full smile makeovers, we can change the shape, shade, or spacing of your teeth to help you get the smile you've always wanted.
Image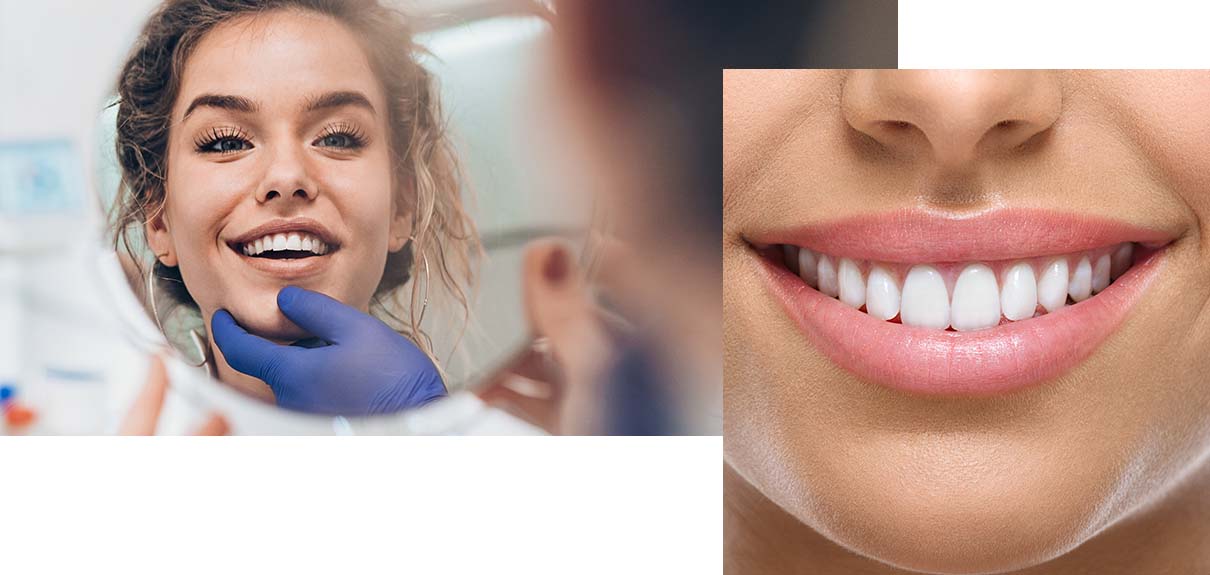 Our restorative dental services include:
Image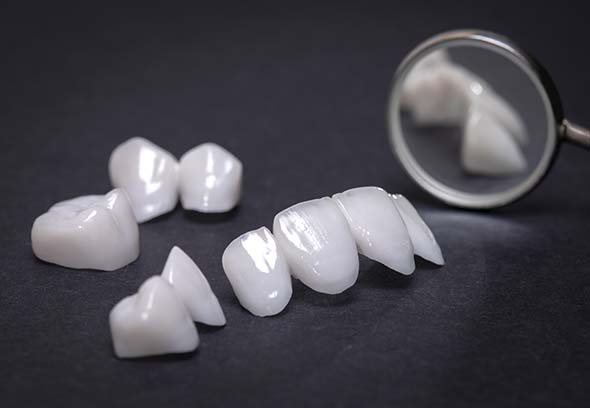 Veneers
Veneers give you a complete smile makeover. They change the appearance of your teeth to make your smile look brighter, straighter, and more even.
Video: Veneers
Image
Lumineers
Lumineers are ultra-thin veneers that quickly transform your smile without the need for drilling, removing enamel, or local anesthetic.
Image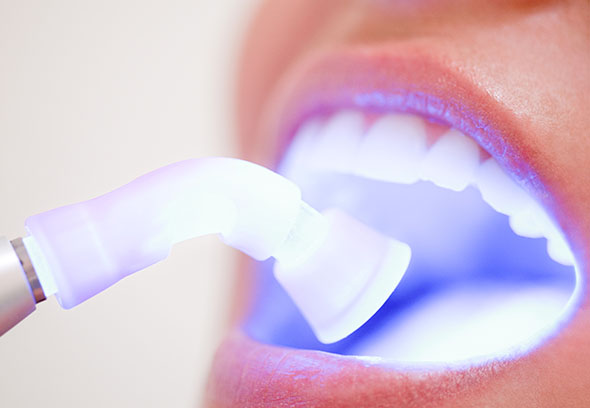 Contouring and Bonding
Contouring and bonding remove or conceal stains or chips, reshape misshapen teeth, and correct the spacing between teeth to enhance the appearance of your smile.
Image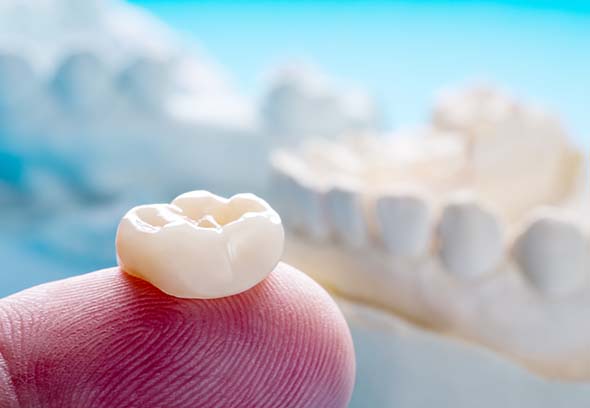 Ceramic Crowns
High-quality cosmetic crowns are used to repair and enhance damaged or misshapen teeth to give you a natural looking smile.
Video: Ceramic Crowns
Frequently Asked Questions
What should I expect at my first cosmetic dentistry appointment?
Your first cosmetic dentistry appointment begins with you and your dentist talking about how you'd like to change your appearance. Your dentist may also examine your teeth and take x-rays of your teeth and jaws. Depending on the treatment you choose, your dentist may show you a preview image of your new smile. In some cases, you may also be able to try out temporary cosmetic restorations to see how they look.
How do I care for my cosmetic enhancements such as veneers?
Brush and floss veneers just like your natural teeth. This prevents staining and it keeps your natural teeth healthy and free from decay.

What's the difference between crowns and veneers? Which should I choose?
Crowns and veneers seem similar, but they are used for different purposes. Crowns are designed to replace an entire tooth. Veneers are attached to the fronts of your visible teeth and don't cover the whole tooth. Your dentist will recommend the best options for you during your cosmetic consultation.
Related Videos